Tired of scrambling to get your work done?
There's always more work to do, and there's never enough time to do it: more code to write, more features to add, more bugs to fix.
Even under normal circumstances there's only so much time in the day. During a pandemic, when you're stressed and distracted, there's even less time where you can stay focused. And if you're taking care of children at the same time, good luck!
But if you were productive enough, you could:
Take the afternoon off, confident that you've produced highly valuable work.
Gain more influence on how your project or team runs.
Have an easier time finding a new job when you need one.
How do you become more productive as a programmer? By creating more value with the fixed time you have.
This might seem a like truism, so let's dig a little deeper and see where the value you produce really comes from.
Moving beyond churning out code
Let's say you've been asked to code a specific implementation of a specific feature: it should take you five business days to implement. If you get distracted, spin your wheels, or notice a bad assumption too late, you might end up taking two weeks instead of one: you've cut the amount of value you produced in half.
So obviously, you want to avoid wasting time while you're coding.
But what if you came up with a better and faster implementation strategy, that took only one day to code? You'd be producing the same amount of value in one day instead of five: you'd be operating at 5× the productivity.
Coming up with good solutions is what senior software engineers do, and that's a big improvement in productivity over just coding what you're told to code. But even here you're still dependent on someone else to come up with valuable problems to solve: if you're given a low-value problem, your productivity will be low no matter how good your solution is.
When you take the next step and start identifying problems, when you can go to your boss and say "I've noticed this bug that's losing users to the tune of $3 million a year, shall I go fix it?", that's when you're really providing value. The key to productivity is learning how to identify and solve problems—before you ever start coding.
How do you learn these skills?
Unfortunately, most discussions of programming productivity end up focusing purely on technology and skip over these necessary problem-solving skills. That's why they're "secret": unless you have a really good manager you're expected to somehow figure them out on your own.
Knowing these problem-solving skills can be the difference between working overtime and getting a raise, between taking months to find a new job and quickly getting a job you love.
I've learned these skills over the course of 20 years, but you can learn them far faster by reading my new book, The Secret Skills of Productive Programmers.
The book covers over 25 different skills and techniques, including:
Efficient implementation skills so you don't waste time: timeboxing, how and when to ask for help, which order you should implement subtasks, and more.
Finding better solutions using techniques like the 3-solution rule, negotiation, designing in writing, and more.
Identifying more valuable problems using techniques like close reading, research, decision critiques, and more.
Buy the preview edition, for less
The book's initial draft is now available for sale, at a lower price than the final release. Instead of waiting, you can be get productive faster, while paying less money—and you will also get all future updates to this edition.
Planned improvements include:
Mobi (Kindle) and epub (other ereader) formatted books; these are already being generated alongside the PDF, but work is needed to get the formatting right.
Illustrations and diagrams to clarify some of the concepts.
More real-world case studies; the first extensive interview is already finished, and just awaiting final sign-off.
Ready to become a more productive programmer?
Buy the book
US$19 + taxes
Money back guarantee, for any reason.
100-page book in PDF format.
All future updates to the 1st edition.
The fast path to learning the productivity skills you need.
Buy now ($19)
Changelog
May 18, 2020
Expanded the chapter on close reading with an example of close reading of documentation.
New chapters: how to use a search engine better, systems not individuals.
May 8, 2020
New chapters: Why not The Five Whys, Walking away, Choosing which problem to work on.
Moved close reading chapter to solutions section.
May 6, 2020
Initial release.
About the author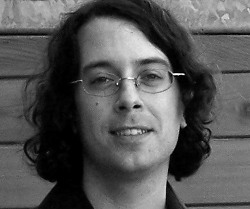 Hi! I'm Itamar. I've been writing software since 1995 or so. As an employee I've worked for companies small and big, ranging from 8-person startups to a year at Google as a product manager (my previous employer got acquired). And as a consultant I've written software for a similarly broad range of companies.
I wrote this book in the hopes of helping you and other programmers learn the productivity skills that took me decades to learn.
Want to learn more about me? I write a weekly newsletter sharing my past programming and career mistakes, and how you can avoid them.